CC Madhya 21.91
From Vanisource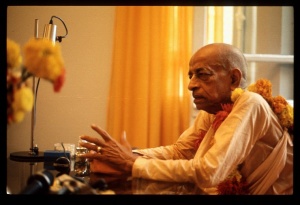 TEXT 91
golokākhya gokula, mathurā, dvārāvatī
ei tina loke kṛṣṇera sahaje nitya-sthiti
SYNONYMS
goloka-ākhya—called Goloka; gokula—Gokula; mathurā—Mathurā; dvārāvatī—Dvārakā; ei tina loke—all three of these places; kṛṣṇera—of Lord Kṛṣṇa; sahaje—naturally; nitya-sthiti—eternal residence.
TRANSLATION
"The three lokas are Gokula (Goloka), Mathurā and Dvārakā. Kṛṣṇa lives eternally in these three places.
PURPORT
Śrīla Bhaktisiddhānta Sarasvatī Ṭhākura comments that in the Goloka planet there are three divisions: Gokula, Mathurā and Dvārakā. In His incarnation as Gaurasundara, Lord Śrī Caitanya Mahāprabhu, the Lord conducts His pastimes in three areas: Navadvīpa, Jagannātha Purī (and South India) and Vraja-maṇḍala (the area of Vṛndāvana-dhāma).