750417 - Letter to Jitasvara written from Vrndavana
From Vanisource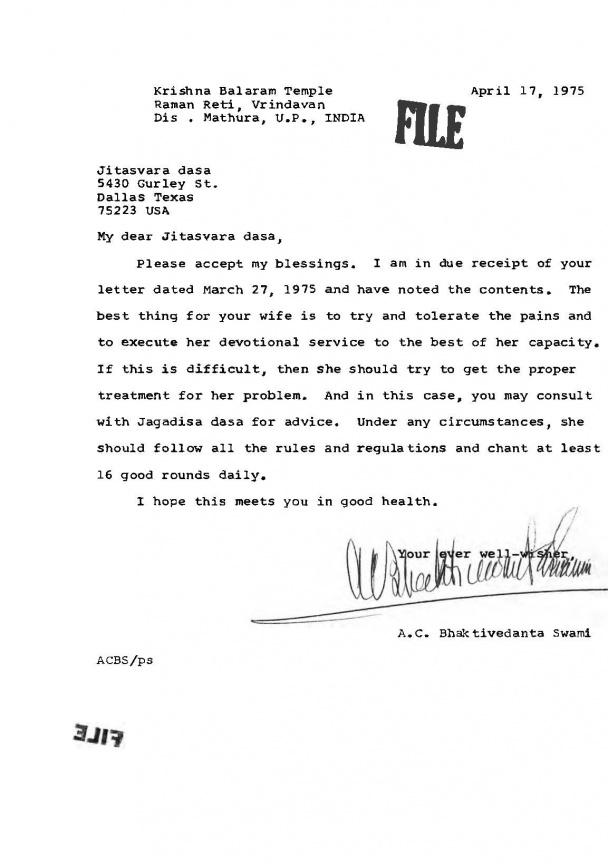 April 17, 1975
Krishna Balaram Temple
Raman Reti, Vrindavan
Dis. Mathura, U.P., INDIA

Jitasvara dasa
5430 Gurley St.
Dallas Texas
75223 USA
My dear Jitasvara dasa,
Please accept my blessings. I am in due receipt of your letter dated March 27, 1975 and have noted the contents. The best thing for your wife is to try and tolerate the pains and to execute her devotional service to the best of her capacity. If this is difficult, then she should try to get the proper treatment for her problem. And in this case, you may consult with Jagadisa dasa for advice. Under any circumstances, she should follow all the rules and regulations and chant at least 16 good rounds daily.
I hope this meets you in good health.

A.C. Bhaktivedanta Swami
ACBS/ps