730805 - Letter to Manager of Central Bank of India written from Bhaktivedanta Manor, UK
From Vanisource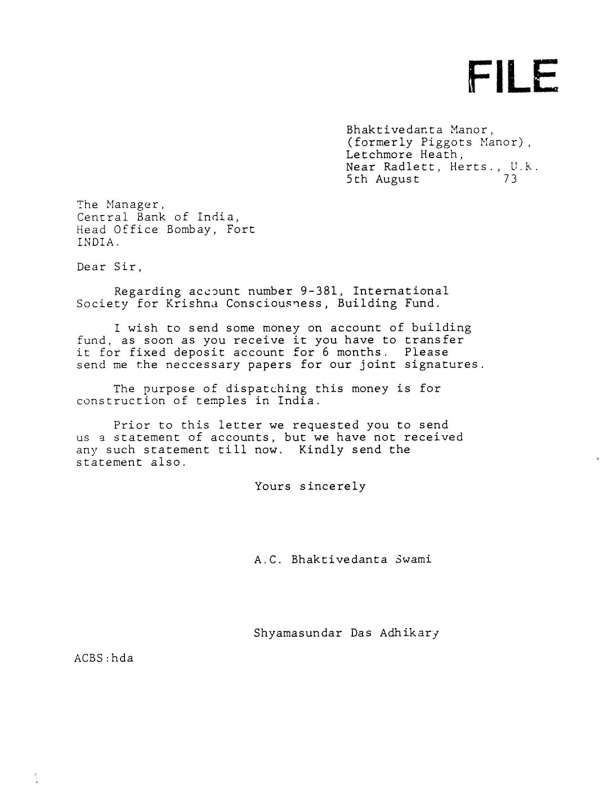 Bhaktivedanta Manor
(formerly Piggots Manor)
Letchmore Heath,
Near Radlett, Herts., U.K.
August 5, 1973
Dear Sir,
Regarding account number 9-381, International Society for Krishna Consciousness, Building Fund.
I wish to send some money on account of building fund, as soon as you receive it you have to transfer it for fixed deposit account for 6 months. Please send me the necessary papers for our joint signatures.
The purpose of dispatching this money is for construction of temples in India.
Prior to this letter we requested you to send us a statement of accounts, but we have not received any such statement till now. Kindly send the statement also.
Yours sincerely
[unsigned
A.C. Bhaktivedanta Swami
Shyamasundar Das Adhikary
The Manager,
Central Bank of India,
Head Office Bombay, Fort
INDIA
ACBS:hda