720510 - Letter to Nityananda written from Honolulu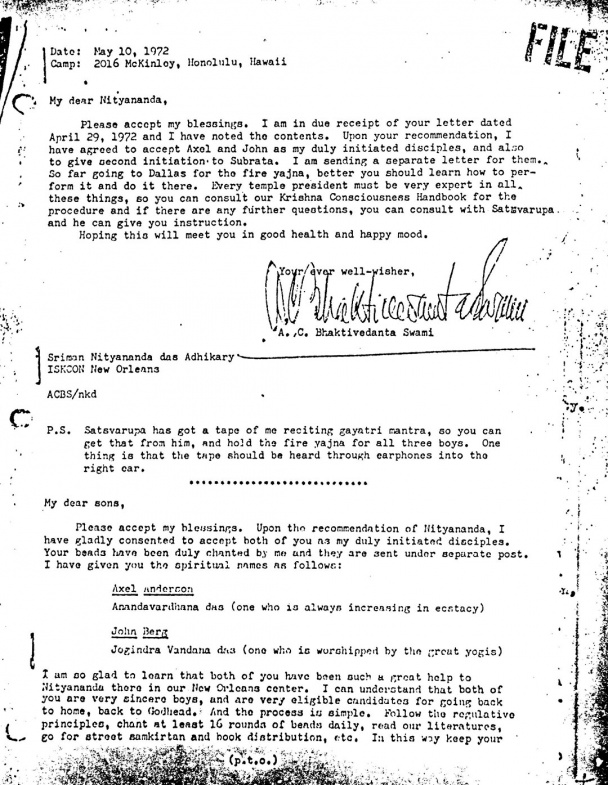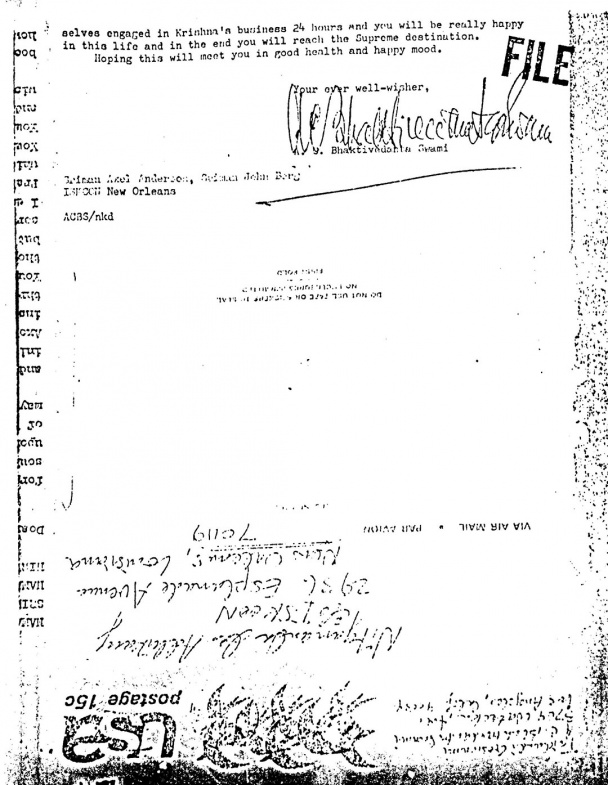 Date:   May 10, 1972
Camp:  2016 McKinley, Honolulu, Hawaii

My dear Nityananda,
Please accept my blessings. I am in due receipt of your letter dated April 29, 1972 and I have noted the contents. Upon your recommendation, I have agreed to accept Axel and John as my duly initiated disciples, and also to give second initiation to Subrata. I am sending a separate letter for them. So far going to Dallas for the fire yajna, better you should learn how to perform it and do it there. Every temple president must be very expert in all these things, so you can consult our Krishna Consciousness Handbook for the procedure and if there are any further questions, you can consult with Satsvarupa and he can give you instruction.
Hoping this will meet you in good health and happy mood.

Your ever well-wisher,



A. C. Bhaktivedanta Swami

Sriman Nityananda das Adhikary
ISKCON New Orleans
ACBS/nkd

P.S. Satsvarupa has got a tape of me reciting gayatri mantra, so you can get that from him, and hold the fire yajna for all three boys. One thing is that the tape should be heard through earphones into the right ear.