720117 - Letter to Abhirama written from Bombay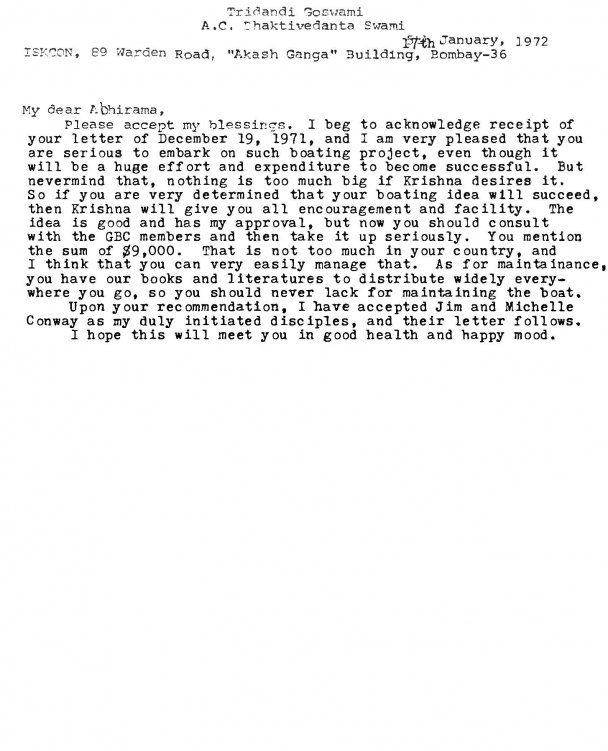 Tridandi Goswami
A.C. Bhaktivedanta Swami
17th January, 1972
ISKCON, 89 Warden Road, "Akash-Ganga" Building, Bombay-36


My dear Abhirama,
Please accept my blessings. I beg to acknowledge receipt of your letter of December 19, 1971, and I am very pleased that you are serious to embark on such boating project, even though it will be a huge effort and expenditure to become successful. But never mind that, nothing is too much big if Krishna desires it. So if you are very determined that your boating idea will succeed, then Krishna will give you all encouragement and facility. The idea is good and has my approval, but now you should consult with the GBC members and then take it up seriously. You mention the sum of $9,000. That is not too much in your country, and I think that you can very easily manage that. As for maintenance, you have our books and literatures to distribute widely everywhere you go, so you should never lack for maintaining the boat.
Upon your recommendation, I have accepted Jim and Michelle Conway as my duly initiated disciples, and their letter follows.
I hope this will meet you in good health and happy mood.
[text missing]