711222 - Letter to Yamuna and Palika written from Bombay
From Vanisource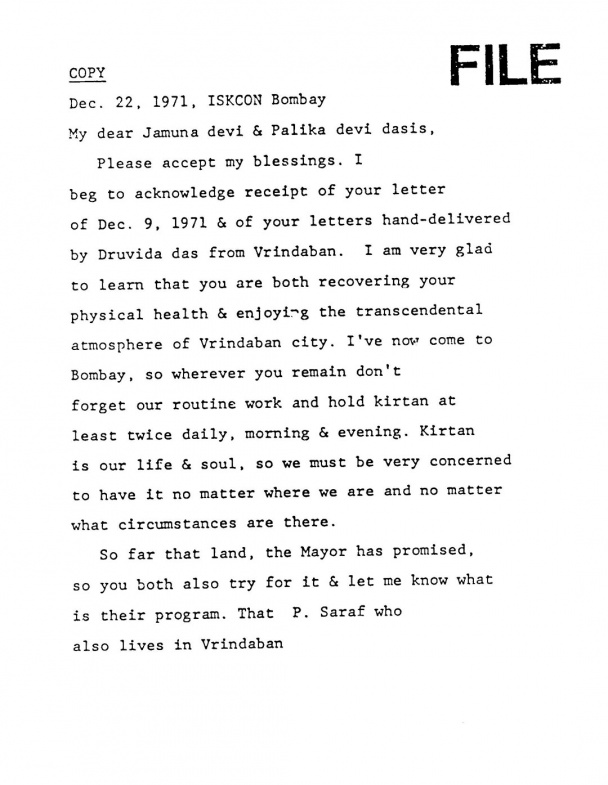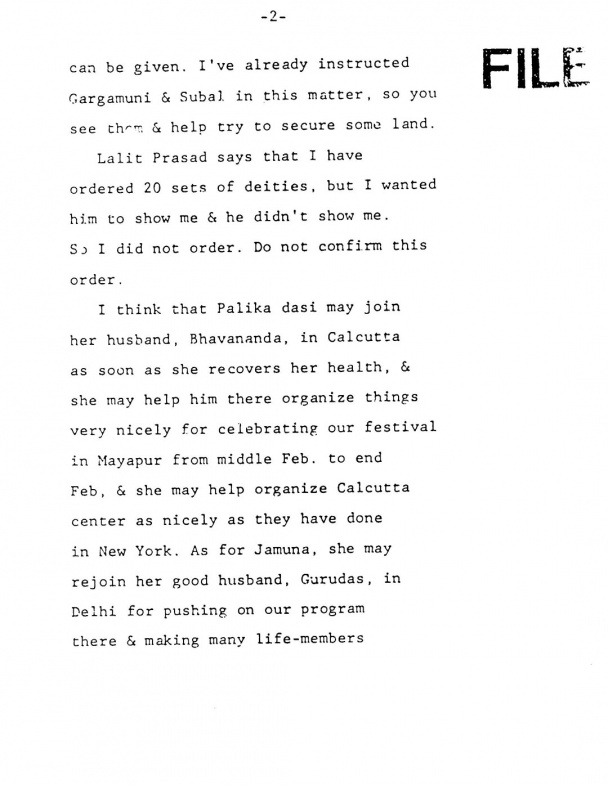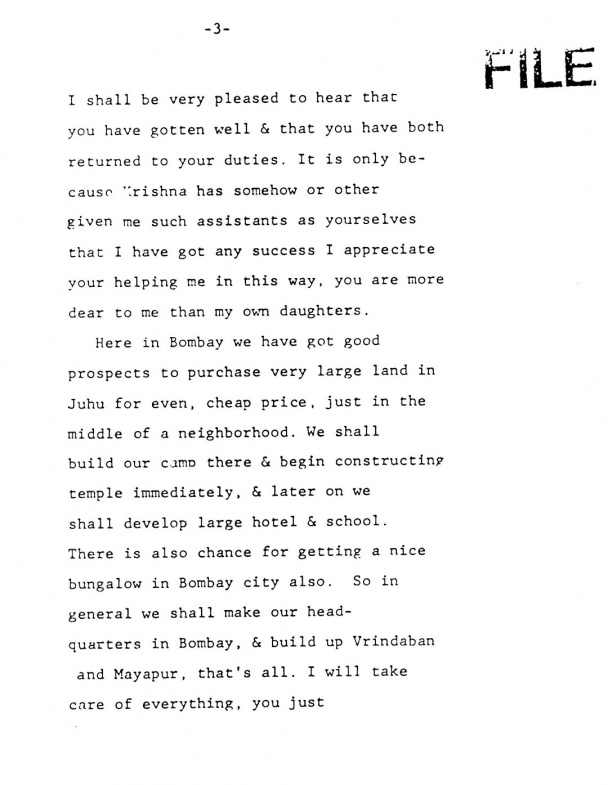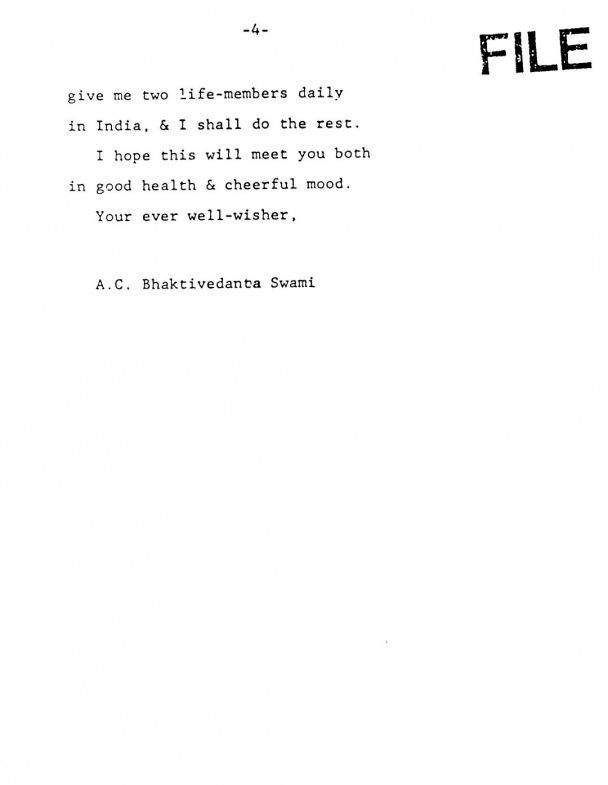 COPY
Dec. 22, 1971, ISKCON Bombay
My Dear Jamuna devi & Palika devi dasis,
Please accept my blessings. I beg to acknowledge receipt of your letter of Dec. 9, 1971 & of your letters hand-delivered by Dravida das from Vrindaban. I am very glad to learn that you are both recovering your physical health & enjoying the transcendental atmosphere of Vrindaban city. I've now come to Bombay, so wherever you remain you don't forget our routine work and hold kirtan at least twice daily, morning & evening. Kirtan is our life & soul, so we must be very concerned to have it no matter where we are and no matter what circumstances are there.
So far that land, the Mayor has promised, so you both also try for it & let me know what is their program. That P. Saraf who also lives in Vrindaban [text missing] can be given. I've already instructed Gargamuni & Subal in this matter, so you see them & help try to secure some land.
Lalita Prasad says that I have ordered 20 sets of deities, but I wanted him to show me & he didn't show me. So I did not order. Do not confirm this order.
I think that Palika dasi may join her husband, Bhavananda, in Calcutta as soon as she recovers her health, & she may help him there organize things very nicely for celebrating our festival in Mayapur from middle Feb. to end Feb, & she may help organize Calcutta center as nicely as they have done in New York. As for Jamuna, she may rejoin her good husband, Gurudas, in Delhi for pushing on our program there & making many life-members. I shall be very pleased to hear that you have gotten well & that you have both returned to your duties. It is only because Krishna has somehow or other given me such assistants as yourselves that I have got any success I appreciate your helping me in this way, you are more dear to me than my own daughters.
Here in Bombay we have got good prospects to purchase very large land in Juhu for even, cheap price, just in the middle of a neighborhood. We shall build our camp there & begin constructing temple immediately, & later on we shall develop large hotel & school. There is also chance for getting a nice bungalow in Bombay city also. So in general we shall make our headquarters in Bombay, & build up Vrindaban and Mayapur, that's all. I will take care of everything, you just give me two life-members daily in India, & I shall do the rest.
I hope this will meet you both in good health & cheerful mood.
Your ever well-wisher,


A.C. Bhaktivedanta Swami