710503 - Letter to Punjab National Bank written from Calcutta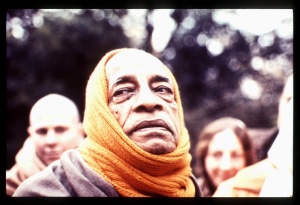 5/3/1971
Punjab National Bank,
Brabourne Road, Calcutta.
From: A. C. Bhaktivedanta Swami, 3, Albert Road, Calcutta-16.
Dear Sir,
This day I have taken a fixed deposit a/c No. 1146/228/? For a sum of Rs. 1,30,000/- from your office for a period of 61 months. I request you that the interest accrued on the fixed deposit be credited to my savings fund a/c No. 2595 after the close of every ½ year. For this purpose, I am leaving the above-said fixed deposit with you. Yours faithfully,
A.C. Bhaktivedanta Swami
Dated 5/3/1971.