710401 - Letter to Rameswar Dayalaji Birla written from Bombay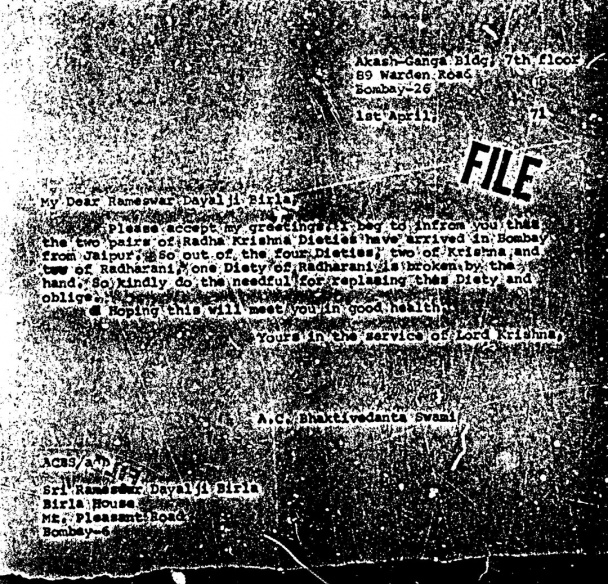 Akash- Ganga Bldg, 7th floor
89 Warden Road
Bombay-26, INDIA
1st April,               71



My Dear Rameswar Dayalji Birla,
Please accept my greetings. I beg to inform you that the two pairs of Radha Krishna Deities have arrived in Bombay from Jaipur. So out of the four Deities, two of Krishna and two of Radharani, one Deity of Radharani is broken by the hand. So kindly do the needful for replacing this Deity and oblige.
Hoping this will meet you in good health.
Yours in the service of Lord Krishna,


A.C. Bhaktivedanta Swami

ACBS/adb
Sri Rameswar Dayalji Birla
Birla House
Mt. Pleasant Road
Bombay-6