700908 - Letter to Punjab National Bank written from Calcutta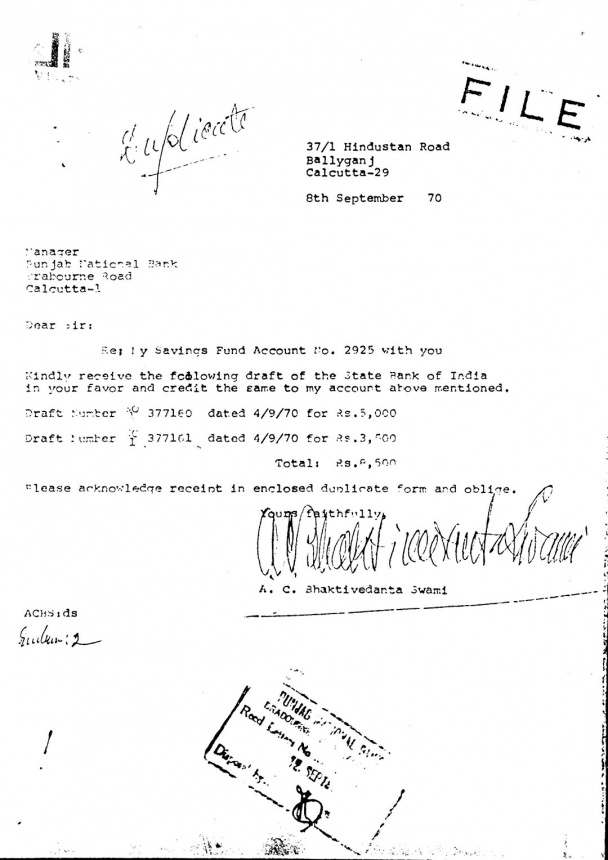 Duplicate [handwritten]
37/1 Hindustan Road,
Ballygunj
Calcutta-29
8th September     70


Manager
Punjab National Bank
Brabourne Road
Calcutta-1

Dear Sir:
Re: My Savings Fund Account No. 2925 with you
Kindly receive the following draft of the State Bank of India in your favor and credit the same to my account above mentioned.
Draft Number 1 377160 dated 4/9/70 for Rs. 5,000
Draft Number 1 377161 dated 4/9/70 for Rs. 3,500
Total: Rs. 8,500
Please acknowledge receipt in enclosed duplicate form and oblige.
Yours faithfully,



A.C. Bhaktivedanta Swami
ACBS:ds
Enclose: 2 [handwritten]