700113 - Letter to Bank of Baroda Delhi written from Los Angeles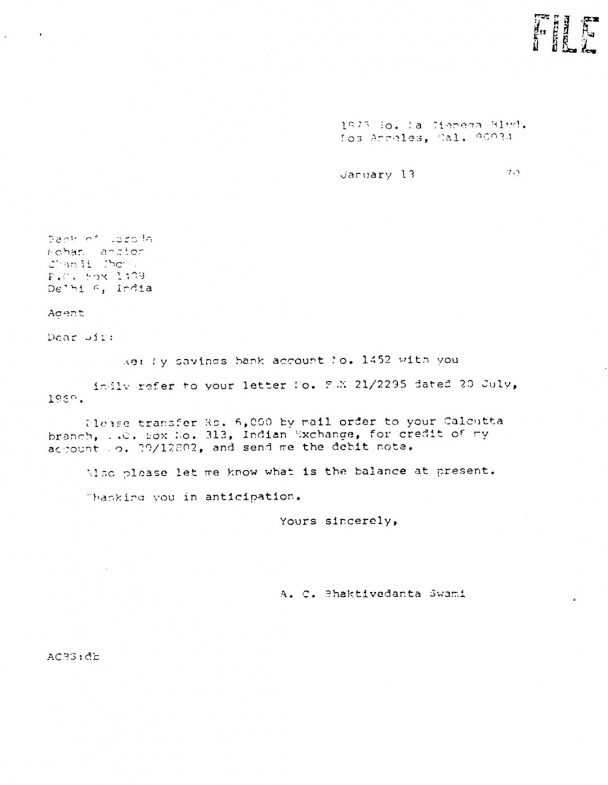 1975 So La Cienega Blvd.
Los Angeles, Cal. 90034

January 13, 1970



Bank of Baroda
Mohan Mansion
Chandi Chowk
P.O. Box 1409
Delhi 6, India
Agent
Dear Sir:
Re: My savings bank account No. 1452 with you.
Kindly refer to your letter No. FEX 21/2295 dated 20 July, 1969.
Please transfer Rs. 6,000 by mail order to your Calcutta branch, P.O. Box No. 313, Indian Exchange, for credit of my account No. 29/12802, and send me the debit note.
Also please let me know what is the balance at present.
Thanking you in anticipation.
Yours sincerely,



A.C. Bhaktivedanta Swami



ACBS:db