670224 - Letter to Gargamuni written from San Francisco
From Vanisource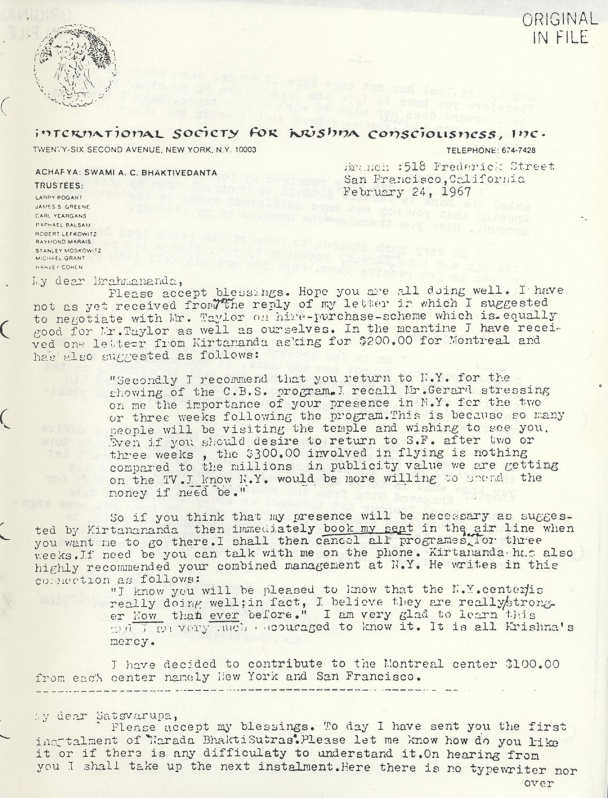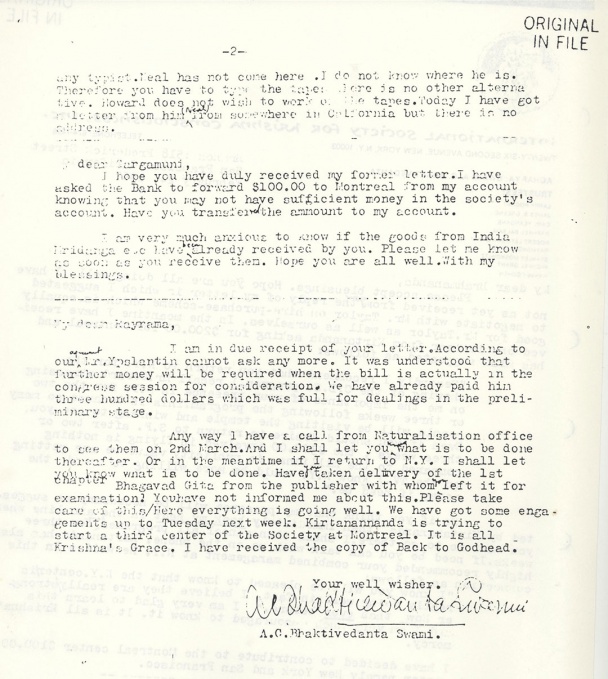 INTERNATIONAL SOCIETY FOR KRISHNA CONSCIOUSNESS, INC.
TWENTY-SIX SECOND AVENUE, NEW YORK, N.Y. 10003
TELEPHONE: 674-7428
Branch: 518 Frederick Street
San Francisco, California,
February 24, 1967
ACHARYA:SWAMI A.C. BHAKTIVEDANTA
TRUSTEES:
Larry Bogart
James S. Greene
Carl Yeargans
Raphael Balsam
Robert Lefkowitz
Raymond Marais
Stanley Mogkowitz
Michael Grant
Harvey Cohen
My Dear Gargamuni,
I hope you have duly received my former letter. I have asked the Bank to forward $100.00 to Montreal from my account knowing that you may not have sufficient money in the society's account. Have you transferred the amount to my account.
I am very much anxious to know if the goods from India Mridanga etc have been [handwritten] already received by you. Please let me know as soon as you receive them. Hope you are all well. With my blessings.