670210 - Letter to Jadurani written from San Francisco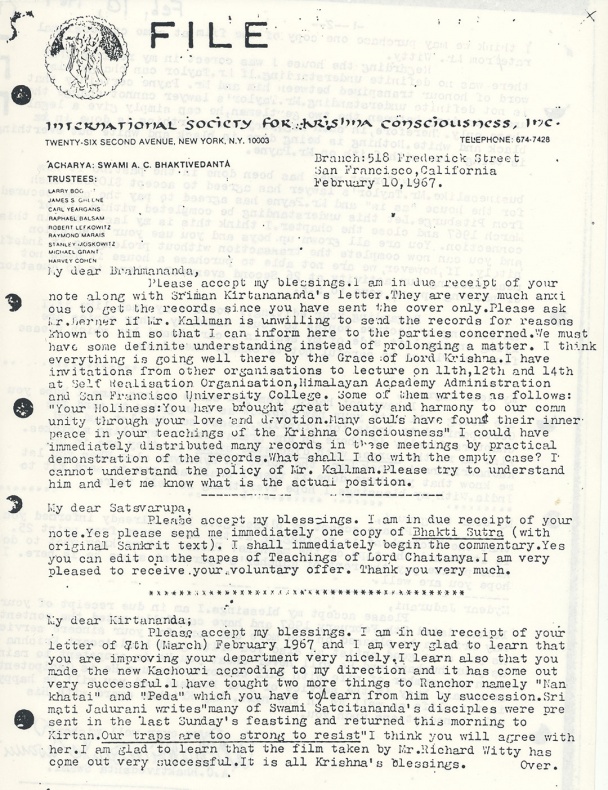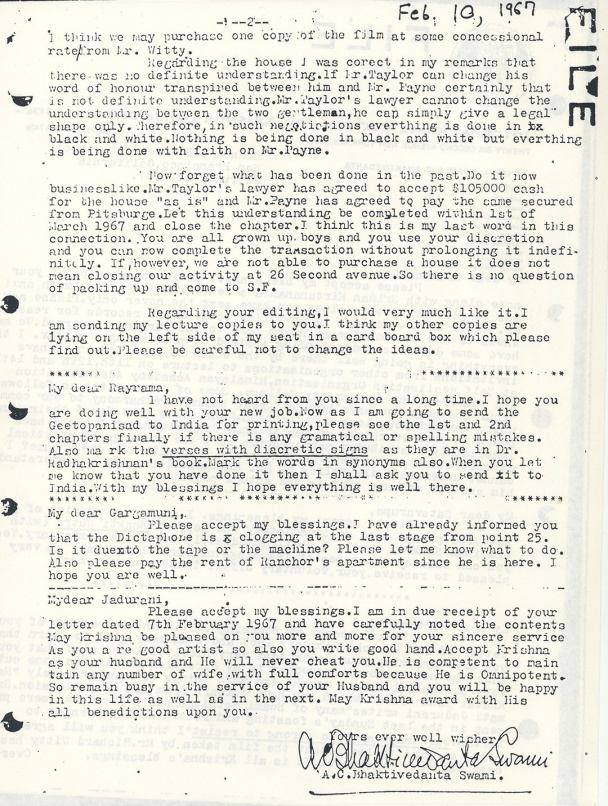 INTERNATIONAL SOCIETY FOR KRISHNA CONSCIOUSNESS, INC.
TWENTY-SIX SECOND AVENUE, NEW YORK, N.Y. 10003                               TELEPHONE: 674-7428
Branch:518 Frederick Street
San Francisco, California
February 10, 1967.
ACHARYA:SWAMI A.C. BHAKTIVEDANTA
TRUSTEES:
Larry Bogart
James S. Greene
Carl Yeargans
Raphael Balsam
Robert Lefkowitz
Raymond Marais
Stanley Mogkowitz
Michael Grant
Harvey Cohen
My Dear Jadurani,
Please accept my blessings. I am in due receipt of your letter dated 7th February 1967 and have carefully noted the contents. May krishna be pleased on you more and more for your sincere service. As you are good artist so also you write good hand. Accept Krishna as your husband and He will never cheat you. He is competent to maintain any number of wife with full comforts because He is Omnipotent. So remain busy in the service of your Husband and you will be happy in this life as well as in the next. May Krishna award with His all benedictions upon you.