750428 - Letter to Mathura Prasad Agarwala written from Vrndavana
From Vanisource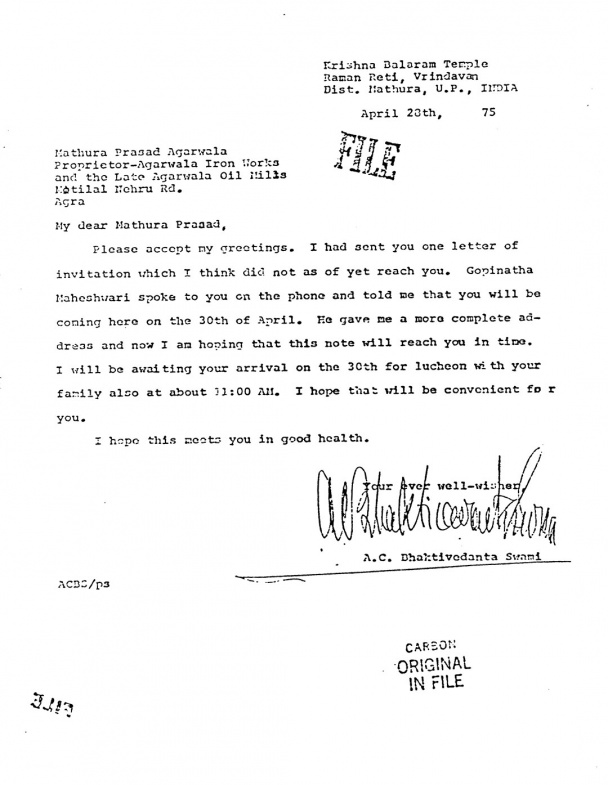 Krishna Balaram Temple
Raman Reti, Vrindavan
Dist. Mathura, U.P. India
April 28th,       75

Mathura Prasad Agarwala
Proprietor-Agarwala Iron Works
and the Late Agarwala Oil Mills
Motilal Nehru Rd.
Agra
My dear Mathura Prasad,
Please accept my greetings. I had sent you one letter of invitation which I think did not as of yet reach you. Gopinatha Maheshwari spoke to you on the phone and told me that you will be coming here on the 30th of April. He gave me a more complete address and now I am hoping that this note will reach you in time. I will be awaiting your arrival on the 30th for luncheon with your family also at about 11:00 AM. I hope that will be convenient for you.
I hope this meets you in good health.
A.C. Bhaktivedanta Swami
ACBS/ps