670210 - Letter to Gargamuni written from San Francisco
From Vanisource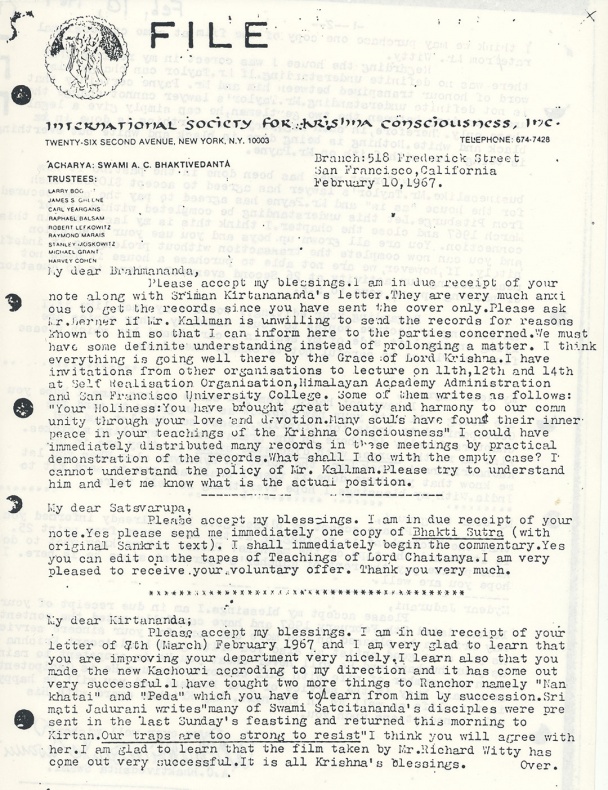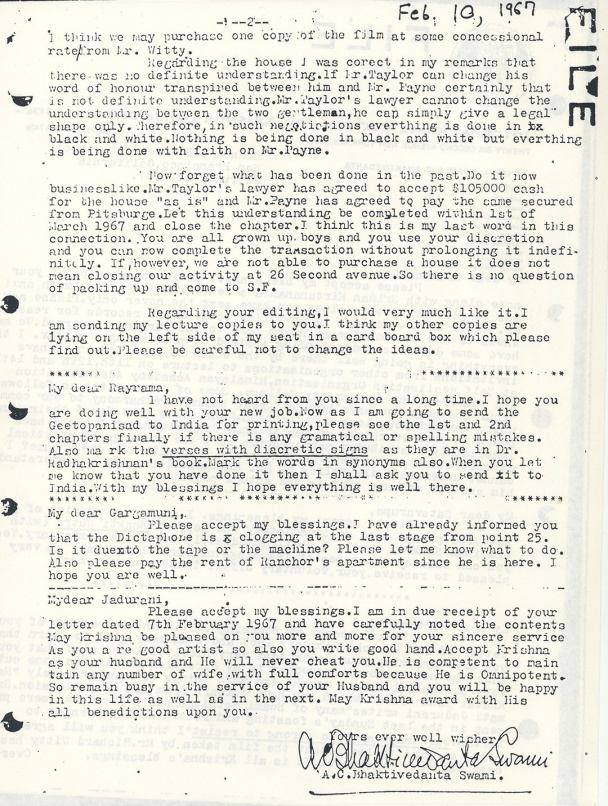 INTERNATIONAL SOCIETY FOR KRISHNA CONSCIOUSNESS, INC.
TWENTY-SIX SECOND AVENUE, NEW YORK, N.Y. 10003                     TELEPHONE: 674-7428
Branch:518 Frederick Street
San Francisco, California
February 10, 1967.
ACHARYA:SWAMI A.C. BHAKTIVEDANTA
TRUSTEES:
Larry Bogart
James S. Greene
Carl Yeargans
Raphael Balsam
Robert Lefkowitz
Raymond Marais
Stanley Mogkowitz
Michael Grant
Harvey Cohen
My Dear Gargamuni,
Please accept my blessings. I have already informed you that the Dictaphone is clogging at the last stage from point 25. Is it due to the tape or the machine? Please let me know what to do. Also please pay the rent of Ranchor's apartment since he is here. I hope you are well.