1958 Back to Godhead Volume 3 Part 14
From Vanisource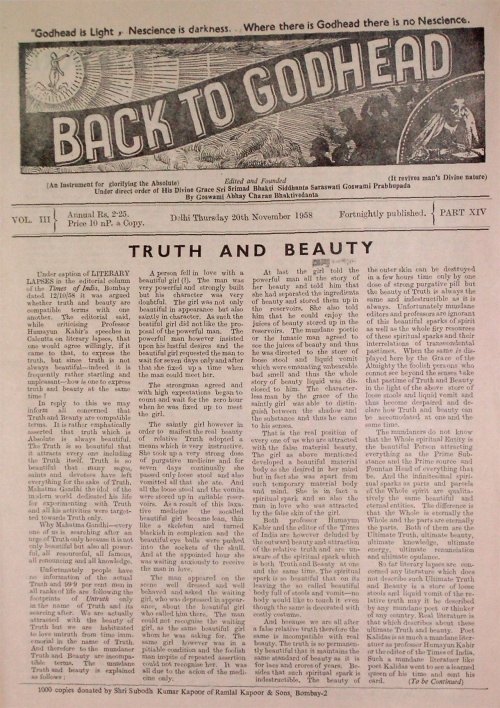 CONTENTS
Click the cover to download and read a PDF of the original BTG

Annual Rs. 2.25. Price 10nP. a Copy.
DELHI Tuesday 20th November 1958
Fortnightly published.
1000 copies donated by
Shri Subodh Kumar Kapoor
of Ramlal Kapoor & Sons, Bombay-2
Printed and Published by the Editor
at Surendra Printers Ltd., Deputy Ganj, Delhi
and published by him from 'Back to Godhead' Office,
I. M. H. Press, Fountain, Delhi under declaration Dated 8-10-58.