1956 Back to Godhead Volume 3 Part 12
From Vanisource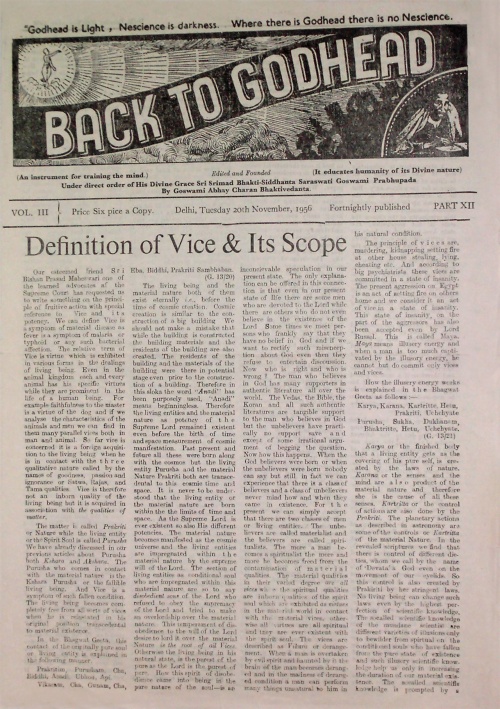 CONTENTS
Click the cover to download and read a PDF of the original BTG

Definition of Vice & Its Scope
Anomalies of "Geeta Press" Gorakhpur

Price Six pice a Copy.
DELHI, Tuesday 20th November, 1956
Fortnightly published.
Printed and Published by the Editor,
at Surendra Printers Private Ltd., Deputyganj, Delhi
and published by him from 'Back to Godhead' Office,
I. M. H. Press, Fountain, Delhi under declaration Dated 28-2-56.
Editor's residence: 1797 Rani Bagh Extn. Shakur Basti Delhi.