1956 Back to Godhead Volume 3 Part 10
From Vanisource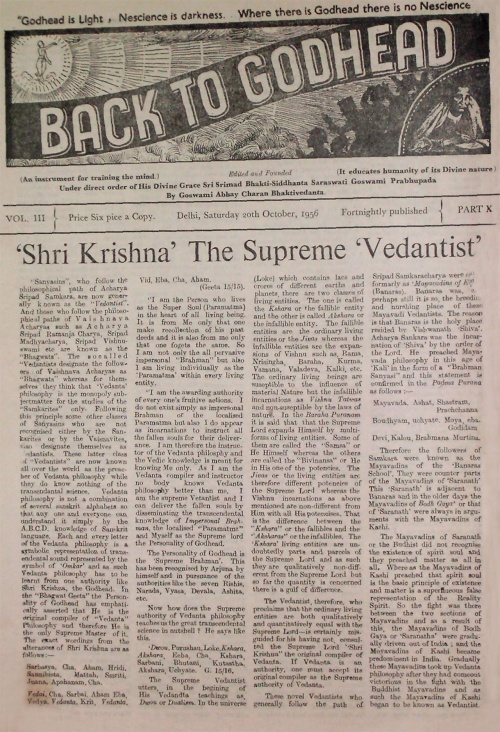 CONTENTS
Click the cover to download and read a PDF of the original BTG

'Shri Krishna' The Supreme 'Vedantist'
18 Principles of Cosmic Philosophy Based on the Vedas
To the Subscribers and Sympathizers of "Back to Godhead" All Over India and abroad
Price Six pice a Copy.
DELHI, Saturday 20th October, 1956
Fortnightly published.
Printed and Published by the Editor,
at Surendra Printers Private Ltd., Deputyganj, Delhi
and published by him from 'Back to Godhead' Office,
I. M. H. Press, Fountain, Delhi under declaration Dated 28-2-56.
Editor's residence:- 1797, Rani Bagh, Shakur Basti, Delhi.