1956 Back to Godhead Volume 3 Part 01
From Vanisource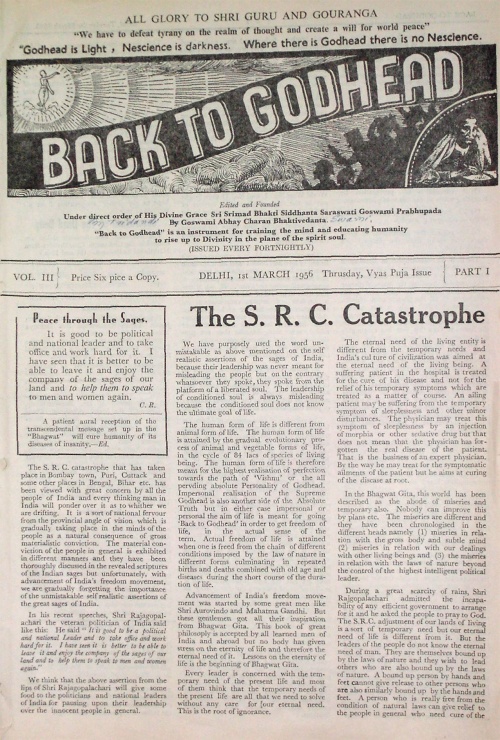 CONTENTS
Click the cover to download and read a PDF of the original BTG

Price Six pice a Copy.
DELHI, 1st March 1956 Thursday, Vyas Puja Issue
Peace through the Sages
It is good to be political and national leader and to take office and work hard for it. I have seen that it is better to be able to leave it and enjoy the company of the sages of our land and to help them to speak to men and women again.

C.R.
---
A patient aural reception of the transcendental message set up in the "Bhagwat" will cure humanity of its diseases of insanity.—Ed.
Printed and Published by the Editor,
at Surendra Printers Private Ltd., Deputyganj, Delhi
and published by him from 'Back to Godhead' Office,
I. M. H. Press, Fountain, Delhi under declaration Dated 28-2-56.